Screenshots
GloboNote running in Windows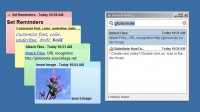 GloboNote can be run on Windows, Linux and MacOS that has Java 6 or higher installed.
Sample Notes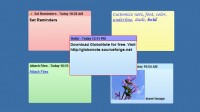 You can customize note, change font, color, make it always on top, lock it, roll-up, attach file, image, set reminders.
Sample Notes using Native Window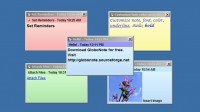 GloboNote has a option that allows you to use native window decoration. Notes created in Windows can also be opened in other operating systems.
Search Notes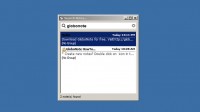 Notes can be easily search using build in search tool.
Assign Group Window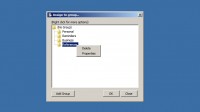 Organize your notes by group. You can hide/show notes by group.
Note Settings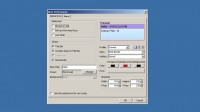 Customize the notes using the Note Preference window.
Alarm Settings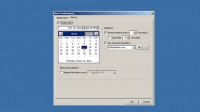 Set alarms, set recurring alarms, set custom alarm sound using note's alarm settings.
GloboNote General Settings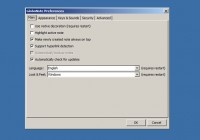 Customize GloboNote using General Preference window.
Note's Menu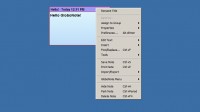 Right click on the note to display all functionality
GloboNote Tray Menu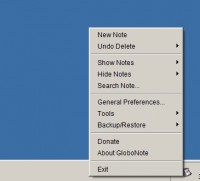 Right click on the GloboNote icon to display menu so you can create new note, show note, hide all notes, search note.