GloboNote - Free note taking application

GloboNote is a 100% free and easy to use desktop note taking application. Packed with useful features that can run on any OS (Windows, Linux, Mac OS). You can use it to create sticky notes, to-do lists, personal journals, reminders and other notes all in one application. There are no limits to the number of sticky notes you can create. Notes can have different colors, assigned to different groups and searched using search tool.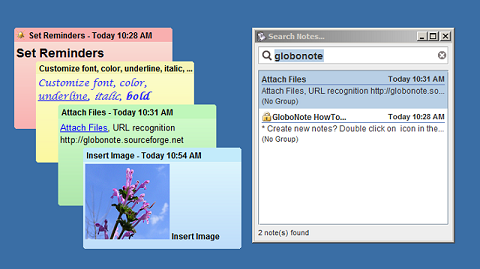 A simple, easy to use and powerful sticky note
Create reminders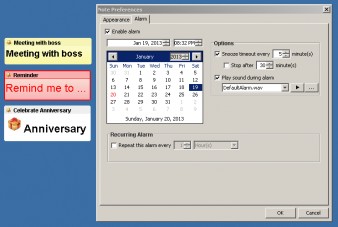 Have meetings or things need to be reminded? Use GloboNote alarm feature! It allows you to set one time only or recurring alarm, play custom alarm sound (wav, mp3, aiff and au), and set snooze timeout.
Rich text editing and styling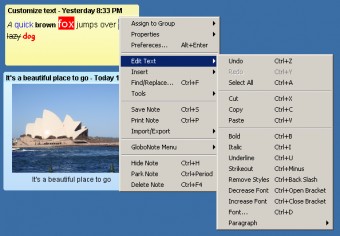 Format note's text, change its color, font, size, assign paragraph alignment and set note's transparency level. Create note templates and load it using hotkeys(ALT-1 to ALT-8). Right click anywhere on the note to display more editing functions.
And many more...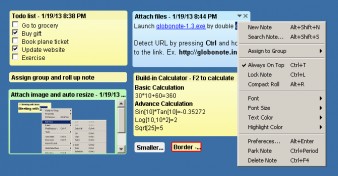 Assign notes by group and display/hide notes according to group. Make note sticky by setting it to stay on top, create checklist/to-do lists, insert images/photos and resize the image automatically, attach files and double click to open the file, detect hyperlinks. Click here for complete list.