After a year, GloboNote 1.4 is finally available for download.
Version 1.4 brings you more than 27 updates, including bug fixes and improvements in the UI. New features such as protect note with password, insert bullet/numbered list and note manager were also added into this release.
Before dig into the details of this release, I would also like to mention that there are couple of updates and changes in this website. 
About and Privacy Policy page were added.
Download page was updated
Users Manual structure and pages were updated.
Blog section was added. Here you will find details about GloboNote releases, development and tips & tricks.
There will be more updates to come specially in Users Manual section. More topics will be added to guide user on how to use GloboNote features.
Below are the highlights of this release. For full list of changes, consult the release notes.
---
Protect Note/Group - Now you have the option to add additional security to your note by adding a password to it. When a note is protected, you need to enter your password before you can view the content of that note.
You can also protect a group. Notes that are assigned to protected group will automatically be protected even you did not set protect note option. This is useful if you have a group (Ex. Diary) that you need all notes to be protected automatically without the need to set protect note option to each note.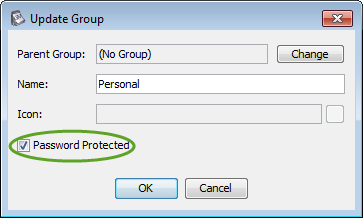 ---
Note Manager - Allows you browse all your notes quick and easily. Currently this is still in beta. It has only one filter option (Group) and you can only access note in read only mode. More filters and functionality will be added in future releases. 
---
Create Bullet/Numbered List - Bullet list allows you to organize information into meaningful chunk. And numbered list is useful for presenting step-by-step procedures. And it support multi-level list.
---
To find out more, download the latest version. I hope you will find version 1.4 changes useful. Feel free to leave your feedback or comments about this version.